Hello Everyone,
While getting parts for my 3800 swap I noticed a White 85 GT and a Black 86 notch back with the front areo nose.
They are in the late model area for some reason, but when you go there they will let you go into that area to pick what you need, however they have listed some parts so they wont let you take the side ribbed molding off the doors as they want to sell the door as a whole and not have parts removed. the seats have been taken in both already, so have the front license plate holders and the black wing is gone on the 86, the 85's wing is there but it's wing stands are busted. The trunk is locked on the 85 but I'm pretty sure it hasn't been picked over it still has the battery which still has some juice left in it. On a nice note the white 85 smells nice and fresh inside thanks to fifty air fresheners hanging from the rear view mirror lol, I wonder what smell they are covering up?
The black trunk is open and it's V6 hasn't been touched and looks to be in great condition. If you need engine parts this is your car. neither cars had AC option. Here are some pictures.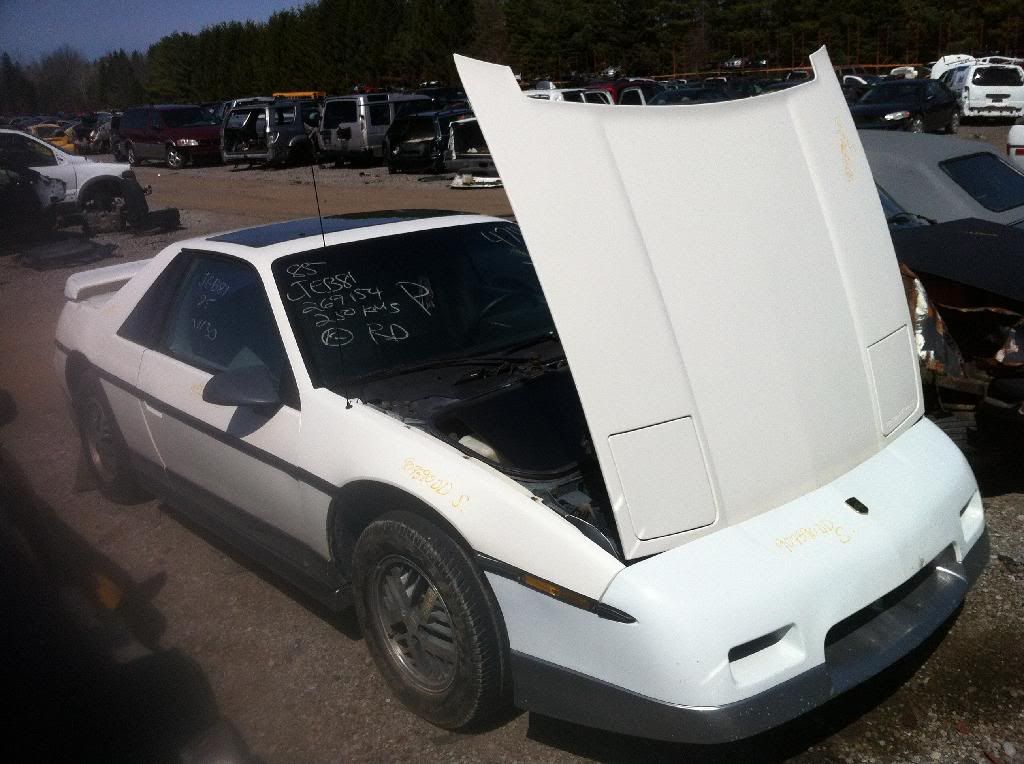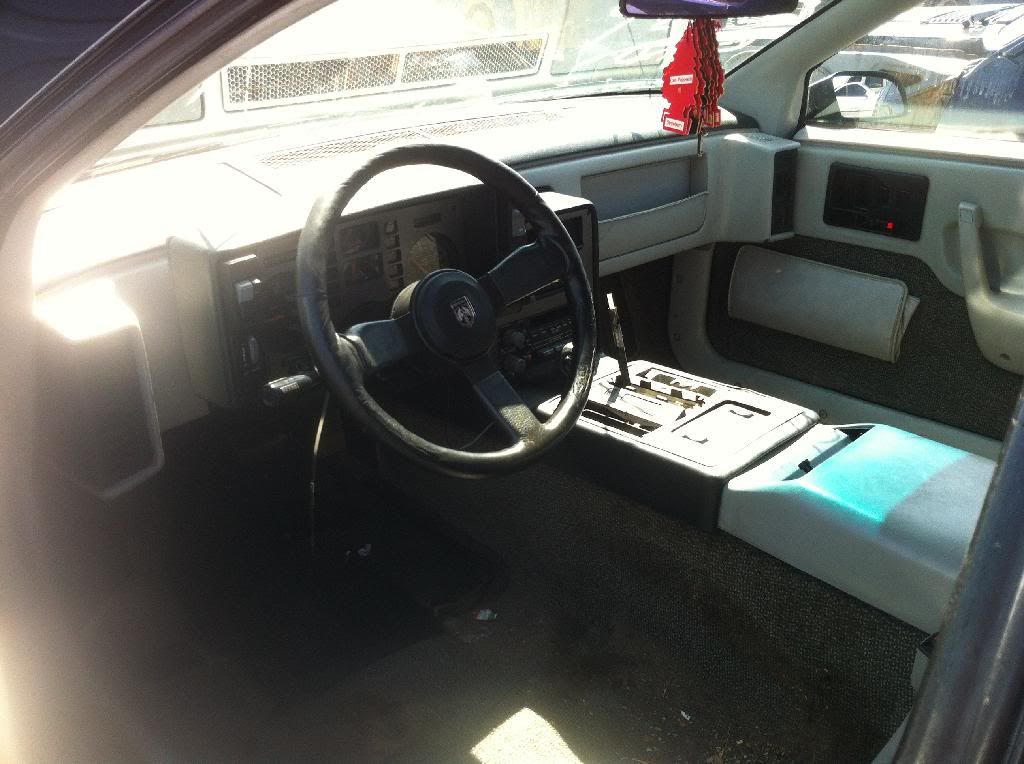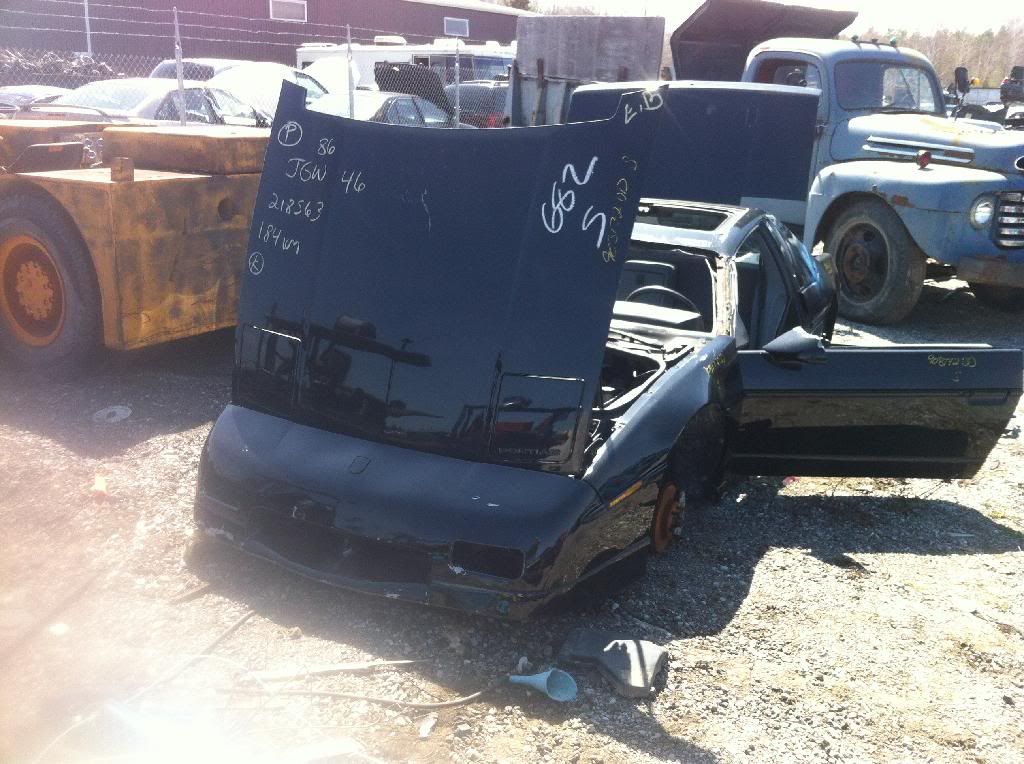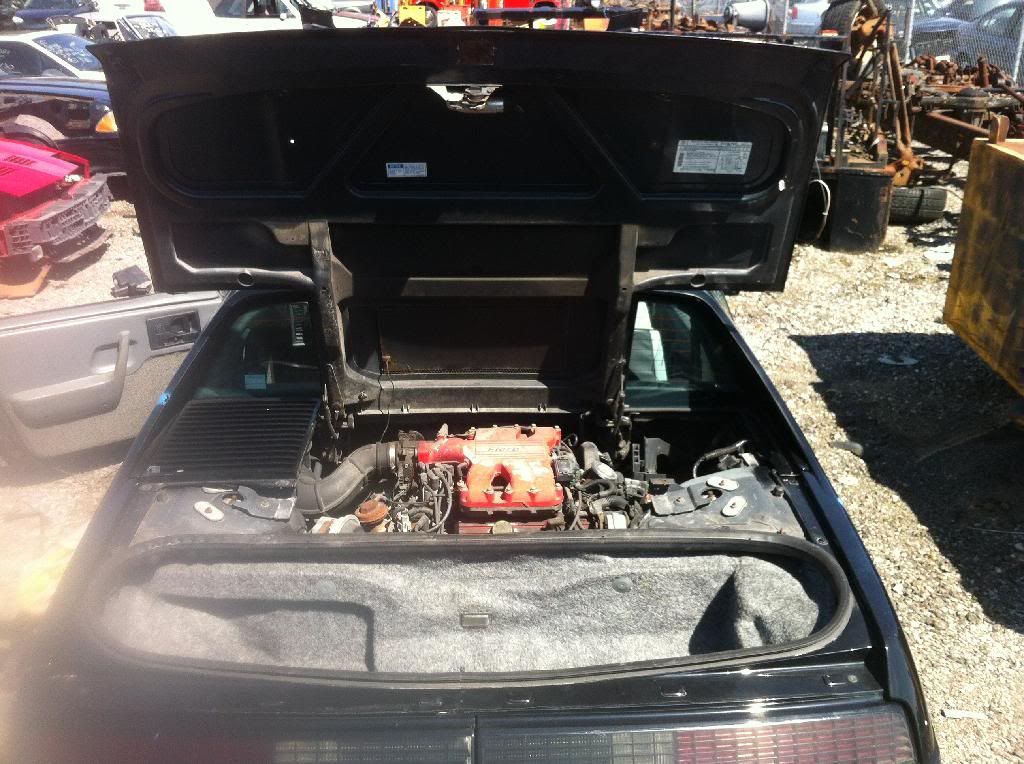 P.S the white 85 is a Automatic with power windows it still has its tires, and the sunroof as well as a spare sunroof in the front storage area. the windshield washer containers are in good shape with the typical crack where they are screwed to the car.
The black has had the tires and rims removed and it is a standard, it still has a passenger seat, this car looks like a tree fell on it as its roof is caved in some yet the all side panels are in great shape. It's interior is open to the elements as the sunroof was smashed out and the drivers window and the windshield are smashed and gone as well. and does not have power windows.