So I don't have the fabrication know-how that guys like lunatic and coppertop (just to name a few) have, my thing has been interior/audio and electronics. So here' s my latest project.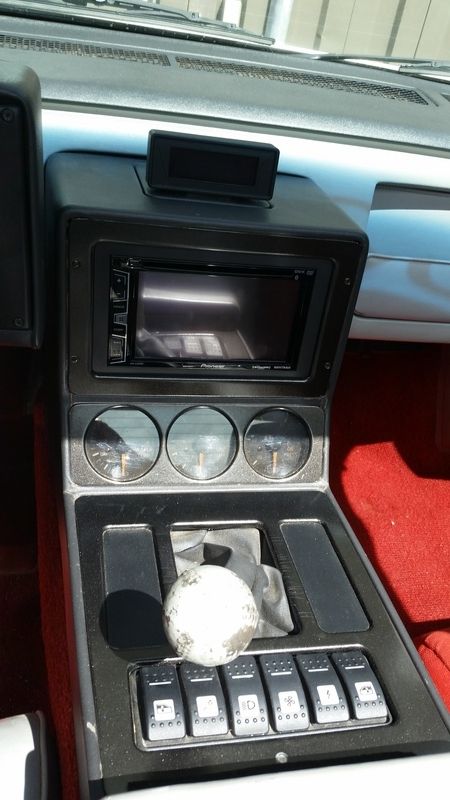 The console is all custom, that's been around a while. The new thing is the ALDL display up on top. I figured out the protocol and timing of the 160 ALDL data and wrote a microcontroller to decode the 20 data words, then a second uC sends it to a OLED display. There are multiple screens selectable via a button on the dash. (Sorry for the rotated photo, photobucket refuses to flip it correctly).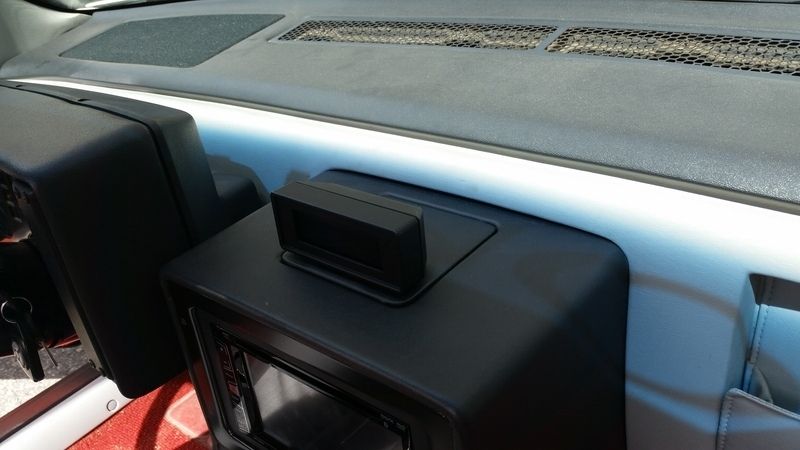 A mini-instrument cluster shape thanks to 3d printing!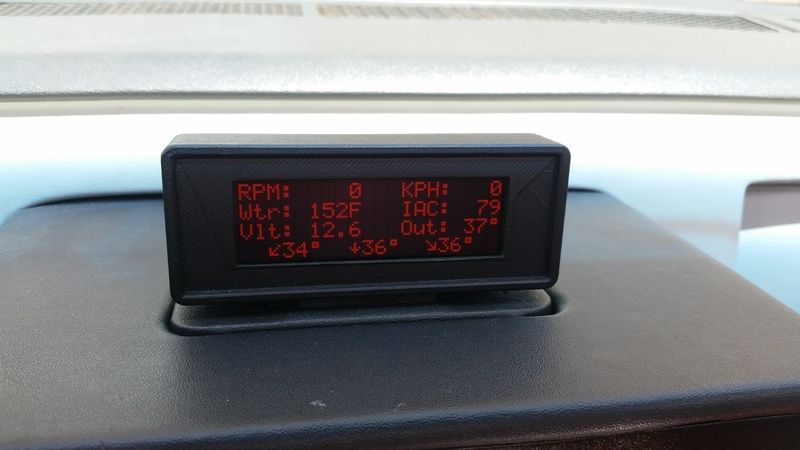 Main screen. This shows some ALDL data and some from another controller in the trunk (amp temps and voltage).
Fuel related data. My 2.5 is cranky when cold so it is interesting to see how these values change as it warms up.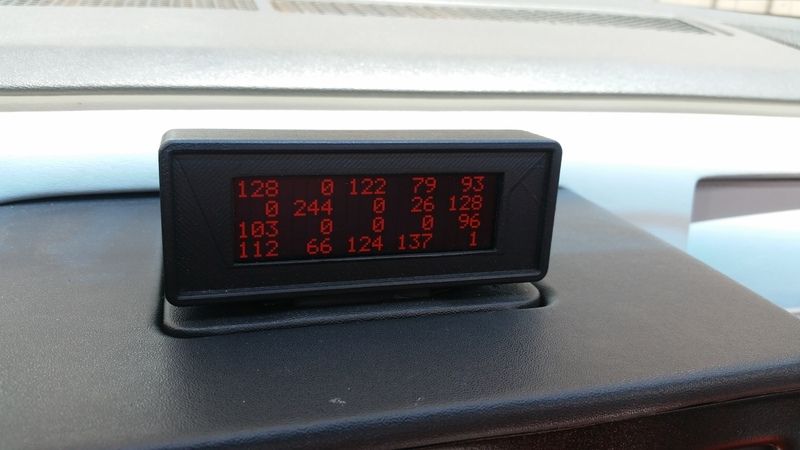 20 raw words of data from ALDL.
Bad photo but CEL codes and TPS.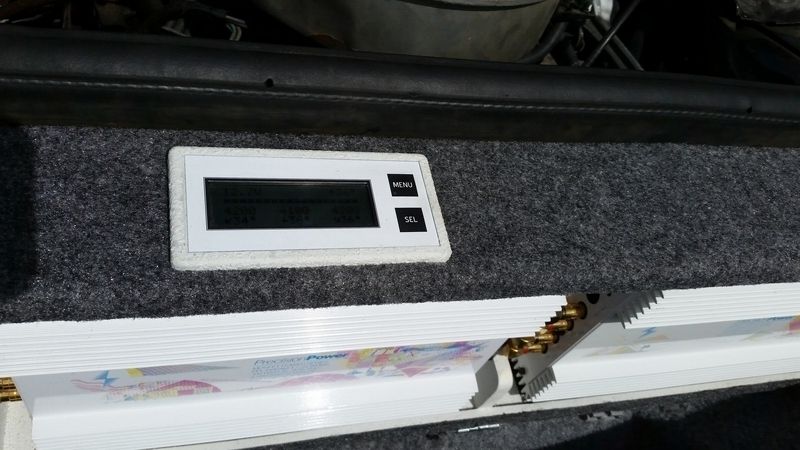 The other display in the rear - another uC sending data to a display and to the front display via serial. Amp and ambient temperatures, direct voltage reading.